Jun 9, 2023
What's Included in a Home Inspection
A thorough property assessment provides valuable home insights and forecasts the expected future costs of homeownership.

Christian Pierce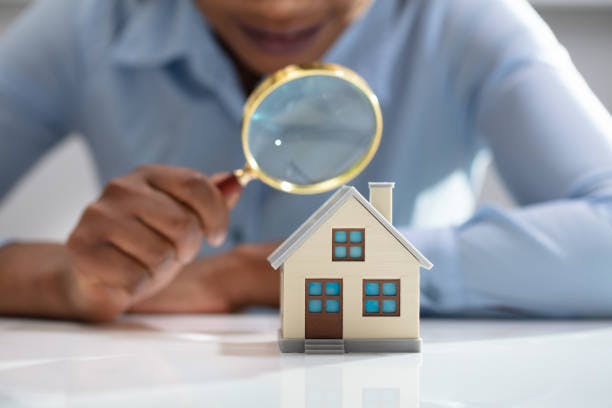 At HomeCloud, we strongly believe that a critical piece of the home-buying process is a comprehensive home evaluation. In this article, we'll explore what is included in a traditional home inspection and how HomeCloud goes beyond the status quo.
A traditional home inspection is usually defined as a non-invasive, visual examination of the accessible areas of a residential property. The specific systems and components typically inspected include but are not limited to, appliances, electrical, exterior, interior (floors, windows, doors, etc.), foundation/structure, HVAC/insulation, plumbing, roof, and safety (smoke/CO2 detectors). The findings of a traditional home inspection are presented in a long report in the form of a PDF or other type of digital medium. 
Let's look at the different parts of a standard home inspection:
Appliances: Appliances are evaluated to assess their condition and functionality, and to identify any potential issues during normal operation.
Electrical: Electrical systems are evaluated to ensure they operate as intended and are safe to use. This includes inspecting the main electrical panel, circuit breakers, wiring, outlets, and light fixtures.
Exterior: An exterior assessment focuses on visible elements such as the roof, gutters, siding, windows, doors, and foundation. Any damage, deterioration, water intrusion, and structural concerns are typically noted.
Interior: The interior spaces, including walls, ceilings, floors, doors, and windows are visually examined for cosmetic damage, signs of water penetration, and any other functionality impairment (e.g., windows not opening and closing properly).
Foundation/Structure: The foundation and crawl space are usually observed in detail to identify any cracks, settlement issues, and signs of structural instability.
HVAC/Insulation: The HVAC system, including all heating/cooling units and the entire ventilation system, undergo evaluation for condition, efficiency, and potential operational issues. 
Plumbing: Potential leaks, water pressure issues, drainage problems, water heater performance, and the functionality of fixtures like sinks, toilets, showers, and bathtubs are all examined.
Roof: The roof covering, flashings, chimneys, skylights, and vents are all assessed. In the attic, insulation, ventilation, and potential leaks or structural concerns are checked. 
Safety: Safety systems (smoke/CO2 detectors) in a home are evaluated to ensure they are functioning properly and meet the necessary safety standards.
HomeCloud's Home Certification process (our technology-driven home inspection alternative) covers all of the above, but we go even further to deliver our customers the best possible experience. Here's what we think you'll like about choosing HomeCloud to help understand more about your future home:
A Comprehensive Home Certification with Third-Party Data
HomeCloud's Home Certification includes a review of 500+ photos of a home's interior and exterior, video recordings of any identified issues, and extensive appliance and major home systems information (age, remaining years of useful life, energy usage/efficiency, etc.). We even look through any publicly available data (permits, etc.) to gain additional insights about the history of a home.
A Prioritized Project List that Includes Repair Quotes
Homecloud intelligently categorizes issues (e.g., cosmetic vs. safety) and then prioritizes them based on factors such as frequency and severity. This gives our customers a clear action plan on what to do next after they receive access to the certification findings. We also include repair quotes so there is greater visibility into the costs associated with necessary repairs and future improvements/maintenance.
A Home Concierge for Home Repairs and Improvements
We provide a dedicated resource to manage any repair or home improvement projects our customers decide to pursue. Our team will leverage a deep bench of vetted service providers to complete all customer projects to the highest quality standards. 
Easy to Navigate Cloud-Based Home Operating System ("OS")
We've done away with the traditional PDF reports and built an online dashboard that makes home onboarding and management a breeze. HomeCloud immediately becomes a true OS for a home as it includes numerous images/videos captured during the certification process, valuable home insights, a detailed project list, important document storage, and a list of any service providers that have completed work on the home.
If you would like to schedule a certification, or if you have any questions about our platform's features/capabilities, please don't hesitate to contact us via phone, chat, or email.
You Deserve More From Your Home Get It With HomeCloud
Certify a Home
(for up to a 1,499 sq. ft. home)