Feb 24, 2022
The Value of Pre-Listing Inspections
Pre-listing inspections are one of the last unknown secrets of real estate

Kirk West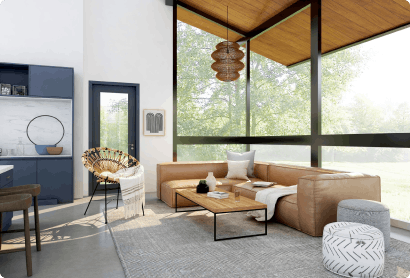 I've been working in the real estate industry for a long time, and if there's one thing I wish had learned about earlier it would be the value of pre-listing inspections.
What's a Pre-Listing Inspection
It's pretty simple, it's when you get your home inspected before listing it on the market.  Did you know that a Consumer Housing Trends Report indicated that 25 percent of sellers get a home inspection before even contacting an agent?  You can refresh your memory on the basics of an inspection at the end of the article.
How much does a Pre-Listing Inspection Cost
A pre-inspection on average costs anywhere between $400-700 based on the size of your home.  It's usually paid for by the homeowner, but keep reading to see why it's a worthwhile investment.
Why I Recommend Pre-Listing Inspection
I strongly recommend it in a buyers and seller's market, but these are my top reasons based on the current market conditions.
Knowledge is Power - By doing the pre-listing inspection, you can learn the current state of your home and put yourself at an advantage.  You'll be able to fix any major issues before listing.  More importantly, you'll be able to oversee those repairs and make sure that they're completed at a reasonable cost.  If buyers find issues in a post-offer inspection they will usually ask for significantly higher financial concessions.  The prospective buyer may even walk away from the deal completely.  This can be a major setback as you likely had other offers you spurned and those folks have moved on and purchased other homes.  If you're forced to relist the home, new buyers may be harder to find since they'll be a record of your last deal falling out of escrow.  After a pre-listing inspection, your agent may even be able to recommend repair/improvements to make that will allow you to increase your list price (by multiples of the total repair costs!).  Here's a good article about that from Inman.
 Speed is Everything - A pre-listing inspection can shorten the sale process.  It will keep the buyer from having to hire their own inspector.  In the event that the inspection is completed after the offer, it may uncover things that need further investigation.  It can take up to two weeks to find a good structural engineer and those types of delays push out your closing date.
Attract More Buyers - US Inspect says that homes inspected before listing sell 20% faster and for a 4% higher price.  There are a couple reasons why a pre-listing inspection may help you drive more interest.  If your inspection uncovers that there are no issues then you can market your home's clean bill of health.  There are a lot of buyers tired of making $50k over ask offers with no inspection contingency, and this will allow them to bid with confidence.  Part of driving a lot of interest (and hopefully a bidding war) is pricing the home right.  A pre-listing inspection gives the agent a second set of experienced eyes so they can come to the perfect listing price.  
Gain the Trust of Potential Buyers - Gaining the trust of potential buyers is important if you want to sell your home quickly.  By being transparent about your home's condition, you can build credibility with buyers and gain an advantage over sellers that haven't completed a pre-listing inspection.
Why Pre-listing Certifications Make Even More Sense with HomeCloud
If you're unfamiliar with HomeCloud, read more below about how they compare with inspectors.  There are a couple things they offer that get me even more excited about "pre-inspections" (HomeCloud calls it a pre-Certification).
30 Day Major Repair Concierge - After Certifying your home, HomeCloud will provide you with an app containing all of your home information and a list of specific repairs and improvements to consider.  They have a team that will help arrange any major home improvements or repairs.  This includes anything from getting quotes to scheduling.  The good news is that they well equipped to be your concierge because of the robust data they've collected on your home.  Needs windows replaced?  No problem, HomeCloud knows you have 26 of them but that two have already been replaced.  
Free Unlimited Re-Certifications - If you make repairs after HomeCloud's initial Certification, just upload a picture of the work and HomeCloud will update your Certification.  There is no need for the buyer to look at an original inspection report and then a pile of papers showing everything that you fixed.  Every time they log on to view your HomeCloud Certification, they will see the latest information based on what you've repaired/improved.
A Better Marketing Tool - HomeCloud doesn't just collect safety information, they aggregate home features and add them to your HomeCloud profile.  When prospective buyers are reading about the operation of your garage door opener, they may also see that your garage comes equipped with an electric car charger.  They can also see home documents passed on from the previous homeowner, including things like service provider lists, floor plans, and warranties.  With regards to any recent repairs you've made, they can even check out the before and after pictures. 
Home Inspection Basics
For those of you that need a refresher, a home inspection is a visual evaluation of a home's systems and structure.  In North Carolina, this includes home structural components, the exterior (driveways, decks, etc.), roofing, plumbing, electrical, heating, air conditioning, interiors (walls, steps, cabinets), insulation and ventilation, and built-in kitchen appliances.  The inspection is designed to evaluate the condition and safety of the home.  After the inspection is complete, the inspector is required to provide you with a written report within three business days.  It generally includes pictures, descriptions of issues that were found, and maintenance recommendations.  Inspectors use about a dozen different companies to create their reports, so the formatting and structure of the reports are often different.  Home inspections are not required when the home is purchased with a conventional loan, but most homebuyers still elect to get them for the reasons outlined above. The home inspection is not the same as an appraisal, which the mortgage providers require in order to value the home.
Don't hesitate to reach out if you ever have questions about pre-listing inspections or HomeCloud!
You Deserve More From Your Home Get It With HomeCloud
Certify a Home
(for up to a 1,499 sq. ft. home)