Apr 8, 2022
How to Prepare for a Home Inspection
A clean, successful home inspection can do wonders for the marketability of a property and the speed of a sale process.

Christian Pierce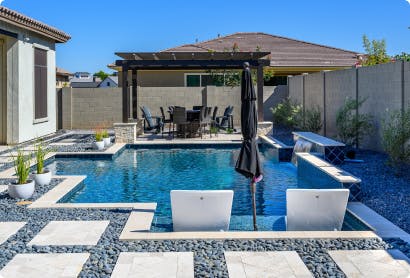 Home inspections often serve several purposes and can provide a multitude of benefits. They help homeowners better understand a home's features and characteristics to make home management easier. They also identify safety hazards and potentially costly defects that could cause even bigger problems down the road. On top of that, a clean home inspection report can improve the chances of successfully selling a home by providing prospective buyers with the necessary peace of mind to feel confident about making one of life's biggest purchases. While a home inspection is typically comprehensive in scope, it's a very manageable process when you know what to expect and how to prepare. We hope you find the following information to be a helpful guide in navigating what's to come during the home inspection process.
Basic Preparation - A Simple Checklist of Highly Suggested Tasks for the Day-of
Plan to leave your home 1-2 hours before the inspection and bring any pets with you (or at least ensure they are secured and won't be an issue)
Leave out any remotes for the ceiling fans, lights, garage door, etc.
Leave the keys to any gates, external buildings/structures, and electrical boxes (or remove locks if easier) 
Ensure all utilities are turned on
Remove any laundry from the washer and dryer
Remove any dishes from the sink and dishwasher
Turn on the pilot light for gas-fired appliances (including the water heater)
Leave out sketches identifying where the well or septic is located (if available)
Leave out paperwork for any maintenance, repairs, or insurance claims (if available)
Ensure there is complete and total access to: the electrical panel, the furnace/HVAC, the water heater, the attic, the crawl space, all bedrooms and living areas, and all exterior surfaces, siding, and decks
Enhanced Preparation - A Detailed Plan of Attack to Ace a Home Inspection
Clean and Clear Common Access Points
Ensuring that the home inspector has easy access throughout your home is critical. You'll want to clear as much as possible to avoid obstructing access to common inspection items that need to be observed. If an inspector can't get to something to visually observe it when they are at your home, they won't be able to inspect it officially and include it in their report. This may lead to even more questions from prospective buyers that see missing home information while reviewing the report. You should make sure the following are tidy and easily accessible:
Closets 
Electrical panels 
HVAC/furnace 
Water heater 
Attic/basement 
Crawl space opening 
The immediate perimeter of your home's exterior 
Check and Restore Normal Functionality
A home inspector will test all of the features in your home for basic functionality (i.e., making sure something works as it's intended to). This part of the inspection isn't limited to flipping a switch on to see if a light illuminates. To be cover all your bases during the preparation phase, you should:
Open and close windows/doors and test their locks/seals
Check your plumbing by flushing all toilets and running all water faucets/fixtures
Test all of the light, ceiling, and bathroom fan switches
Open and close the garage door manually and with any remotes/control panels
Confirm that all of the weather stripping on doors and windows is intact
Ensure that downspouts are correctly diverting water away from the home's exterior
Check to make sure that the heating ducts are fully connected in the crawl space and that any fan ducts are properly venting out of the attic
Confirm Safety and Security Features
One of the core purposes that a home inspection serves is to provide an objective opinion on the safety of a home. The inspector will be hyper-focused on a home's safety features to ensure they are fully operational. To increase your chances of receiving a top grade, you should:
Test smoke and carbon monoxide detectors
Check for loose door hinges and cabinets, and poorly fastened appliances
Ensure the garage door reverse safety sensors are working correctly (if powered)
Make sure there is a fire extinguisher available
Cap and seal chimney entry points and any gas lines
Repair safety hazards such as exposed nails or cracked floors 
Take care of any bug or rodent problems
Freshen Up the Exterior
They say first impressions are everything, and that holds true for home inspections. The home's exterior condition is the first thing the inspector (and anyone) sees when they arrive. Taking care of a few items outside of your home can get your home inspection started on the right note. To do this, we typically suggest that you:
Remove any debris from the roof and gutters and around the compressor, downspout, and foundation vents
Trim any trees that are near or hanging over the roof
Replace/repair any missing or damaged roof shingles, torn screens, and cracked windows
Fill in any missing caulk around doors, windows, and over nail heads
Secure any loose siding or bricks/pavers in walkways
Fix any cracks in the walls or foundation
Mow the lawn and clean up any landscaping
Compile Important Documents
You'll want to share any information that involves general maintenance and repairs done on your home. This can include documents (e.g., receipts) that detail any recently completed HVAC inspections and roof work, or it could be previous inspection reports, maps, or surveys of the property. Not only is this useful information that will help the inspector complete his work, but it also provides peace of mind to buyers who can feel confident that they're purchasing a home that has been well maintained.
Benefits of Using HomeCloud to Certify Your Home
Preparing for a HomeCloud Certification isn't all that different from getting ready for a traditional home inspection. You'll still need to do most of what we mentioned above, but we think there are a few benefits of working with HomeCloud that will make your life noticeably easier. If something we need to observe isn't accessible or available on the day of your scheduled home certification, we're always happy to come back to the home. However, a trip back to your residence may not be required, as you can always take photos of the missing items yourself and upload them directly to our app to complete the certification. We've found that homeowners enjoy the convenience of taking pictures themselves and that this valuable feature can save you time and the inconvenience of scheduling another visit. Another highlight of using HomeCloud is the ability to upload essential home documentation (such as maintenance records, repair work, permits, surveys, etc.) directly into our cloud-based platform even after we've visited your home. Those documents don't have to be out and available during our scheduled visit, which gives you more time to find and aggregate them. The document portal also enables you to digitally record critical information that can be used later by service providers who need to review the details of prior work done on your home before proceeding with recommendations. Aggregated documents and information in a digital format also help to strengthen your home's profile during the due diligence process in a potential sale scenario. It provides buyers with a convenient place to find all the information they might need to feel confident about proceeding into the closing phase. 
If you have any questions about preparing for a HomeCloud Certification or our platform's features and capabilities, please don't hesitate to contact us via phone, chat, or email.
You Deserve More From Your Home Get It With HomeCloud
Certify a Home
(for up to a 1,499 sq. ft. home)